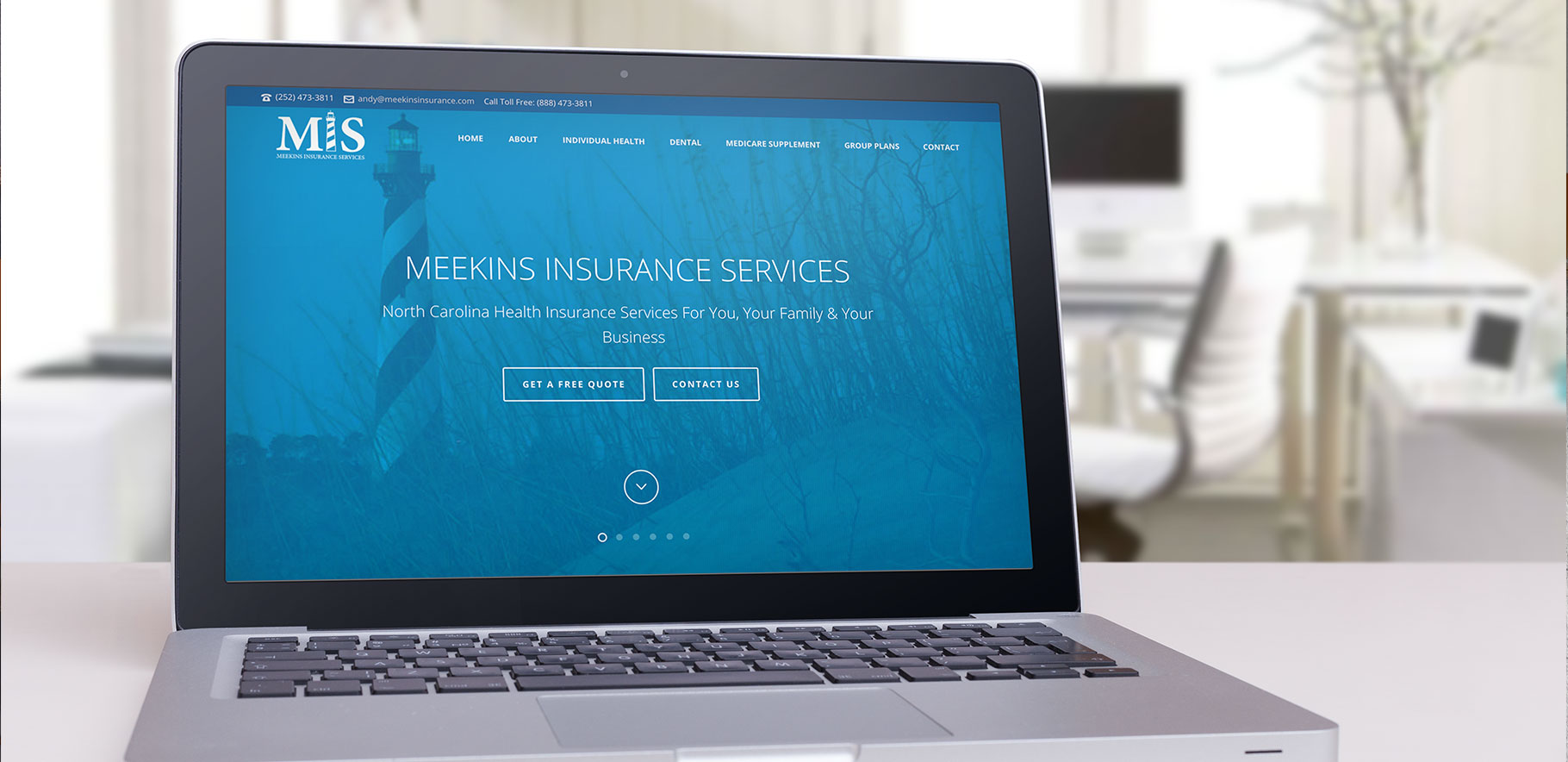 Your Website Design isn't Responsive – Websites were originally built to be viewed on a desktop or laptop device, and the site would look slightly different on various screen sizes — but it wasn't a huge deal.  Today, we look at websites on the go using handheld devices.  In fact, more people own handheld devices than desktops or laptops, especially in Virginia Beach, Norfolk, Chesapeake, Portsmouth, Hampton, Newport News, Suffolk, Hampton Roads, and the Outer Banks.  2015 marked the first year more people searched the web using a handheld device than a computer. We search the web for restaurants driving around, we purchase things on the go, and we look for services on our phone.  If your web design agency has not made your site device responsive, the potential customer is going to move on to the next site. Google has taken all this into consideration.  In efforts to take "googlers" to the best website possible, they now highly consider websites that are mobile friendly.  The change in their algorithm was dubbed "mobilegeddon". You can check here (https://www.google.com/webmasters/tools/mobile-friendly/) to see if your website makes the cut.

 

Your website isn't integrated with your social media – Facebook, Twitter, Instagram, Linkedin, and other social media sites are where people spend the majority of time on the web.

 

Go to your Facebook news feed and scroll down, pay attention to the companies and businesses that share news about their company, sales they are having, new products they are offering, etc…

 

Most of these link shares lead back to their website.

 

This keeps their current customers engaged and lends the opportunity to gain new customers through shares and likes.

 

If your web design agency has not integrated your site with your social media and does not give customers the ability to share your products or services on Facebook, you are ignoring a very big potential customer base.
Your website doesn't have a blog – Blogging is a way to publish new content to your website while showing off your expertise to potential customers in Virginia Beach, Norfolk, Chesapeake, Portsmouth, Hampton, Newport News, Suffolk, Hampton Roads, and the Outer Banks .

 

Don't believe me? You're reading a blog post right now.

 

You live and breath your trade.

 

Nobody has the same knowledge and experience you have.

 

Show that to the world. Offer potential customers free tips that will possibly bring them to your site and show them how your business can help them.

 

Share your blog on social networks and get more clicks and potentially more customers.

 

Businesses that blog have a 64 percent conversion rate than those that don't.
Your website isn't optimized for Google or other search engines – Unless someone knows your web address, you're probably not getting much traffic.  That's why it's important to optimize it for the search engines.

 

Users search the web for what they're looking for and search engines give results based on your site's content and optimization.

 

If you are NOT on the Page 1, your chance to get people on your website is slim to none.

  It's the

 equivalent to having a great location for your business.

 

If your business is down a dirt road off the beaten path, you will not get many new customers, but if your business is on the main drag you will get walk-ins all the time.

 

The same applies to the web. To learn more about SEO click here.
Your website design is outdated – Your website is the face of your company.

 

It is your 24-7 salesperson.

 

I can't stress this enough! You wouldn't hire a poorly dressed, uninformed, one-trick pony to represent your company.

 

But if you have an outdated, unattractive website that is exactly what you have done.

 

People are visually motivated.

 

If your web design agency has built you a website that doesn't look good, has no functionality, and is uninformative, you are not going to convert site visitors into customers, it's that simple.

 

Well designed, attractive websites convert more customers — period.

  The rule of thumb is, the world and people are moving faster than every and you should redesign your  

website every 4 years.
If you have any of these issues with your website contact Hope Road Design today. We'd love to help!